This was my entry for Weekly CG Challenge week number 95, with the challenge title 'Dark Corridor' I wanted a dark mood, and the subject was intended to show a character discovering an attack made down a mine by some form of creature, seen on the left. It was a rough version of a similar idea in one of the original series' Startrek episodes, but with buildings more medieval than futuristic.
View this on ArtStation
Gregory Smith on ArtStation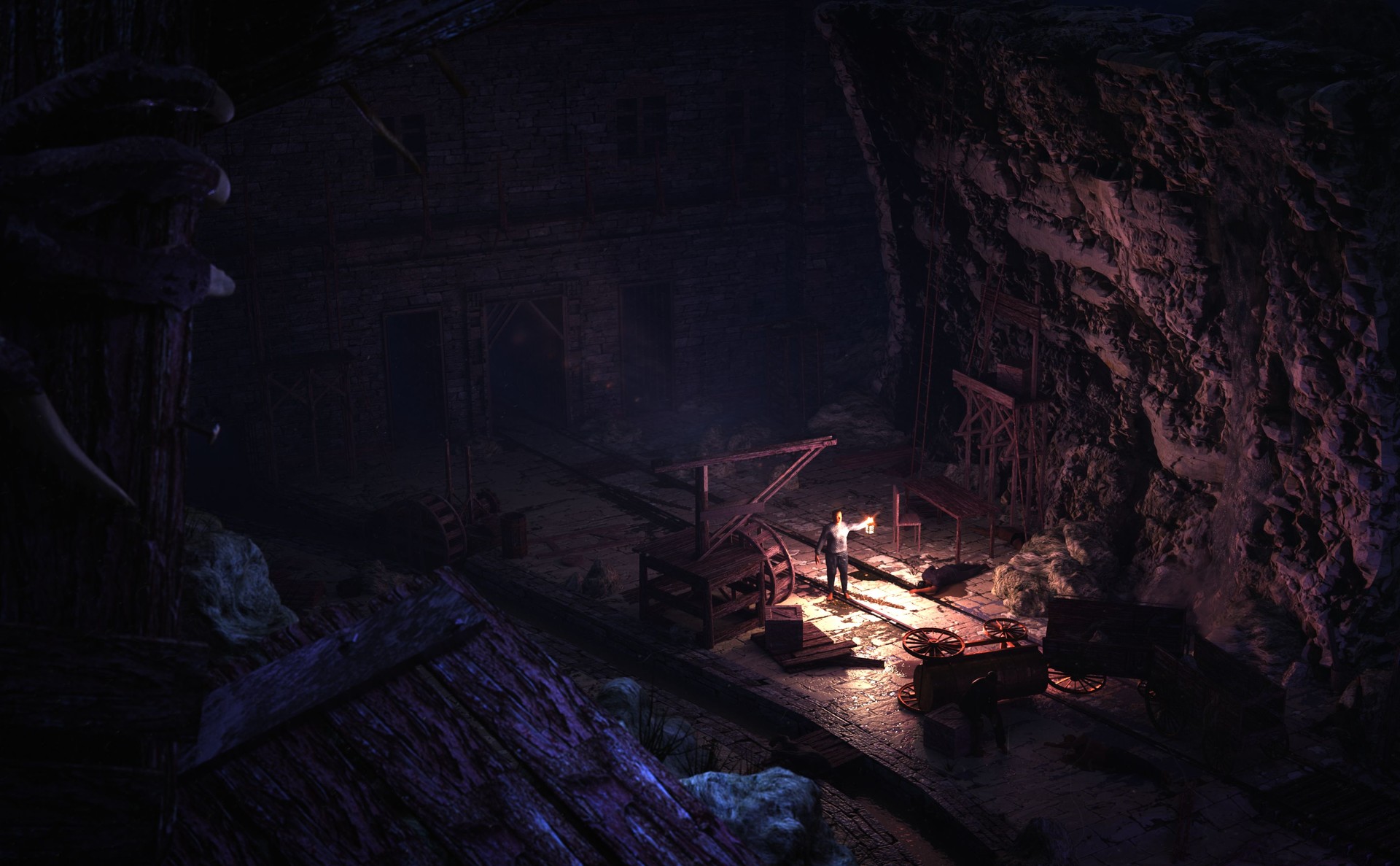 The final image for this project.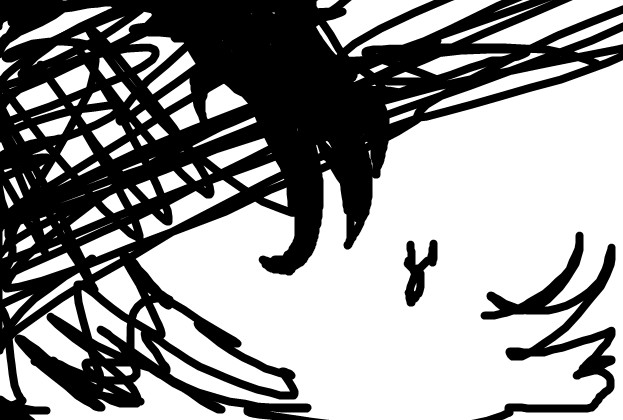 The very quick sketch that I based this picture on.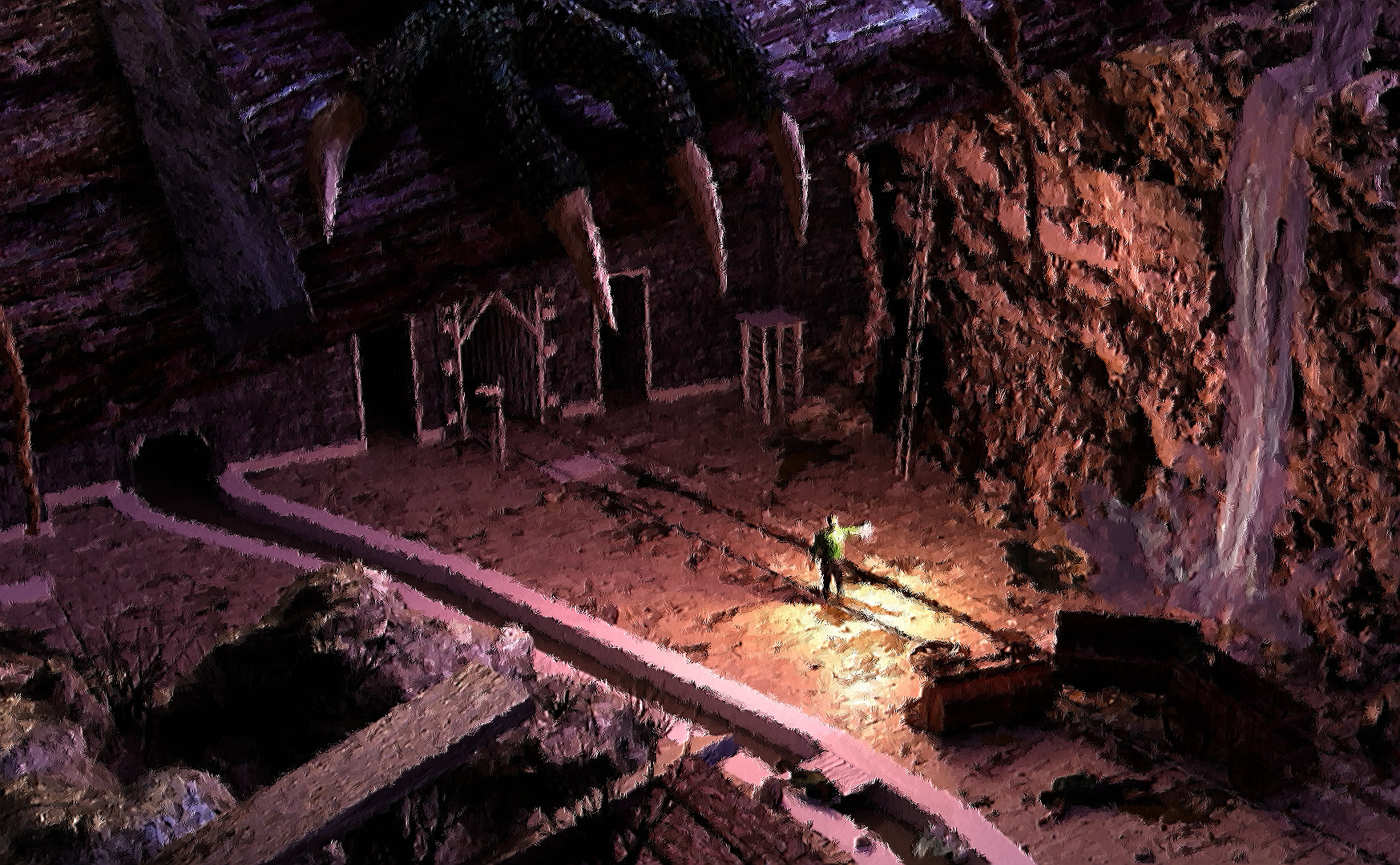 A blurred render/painting to help me develop the idea.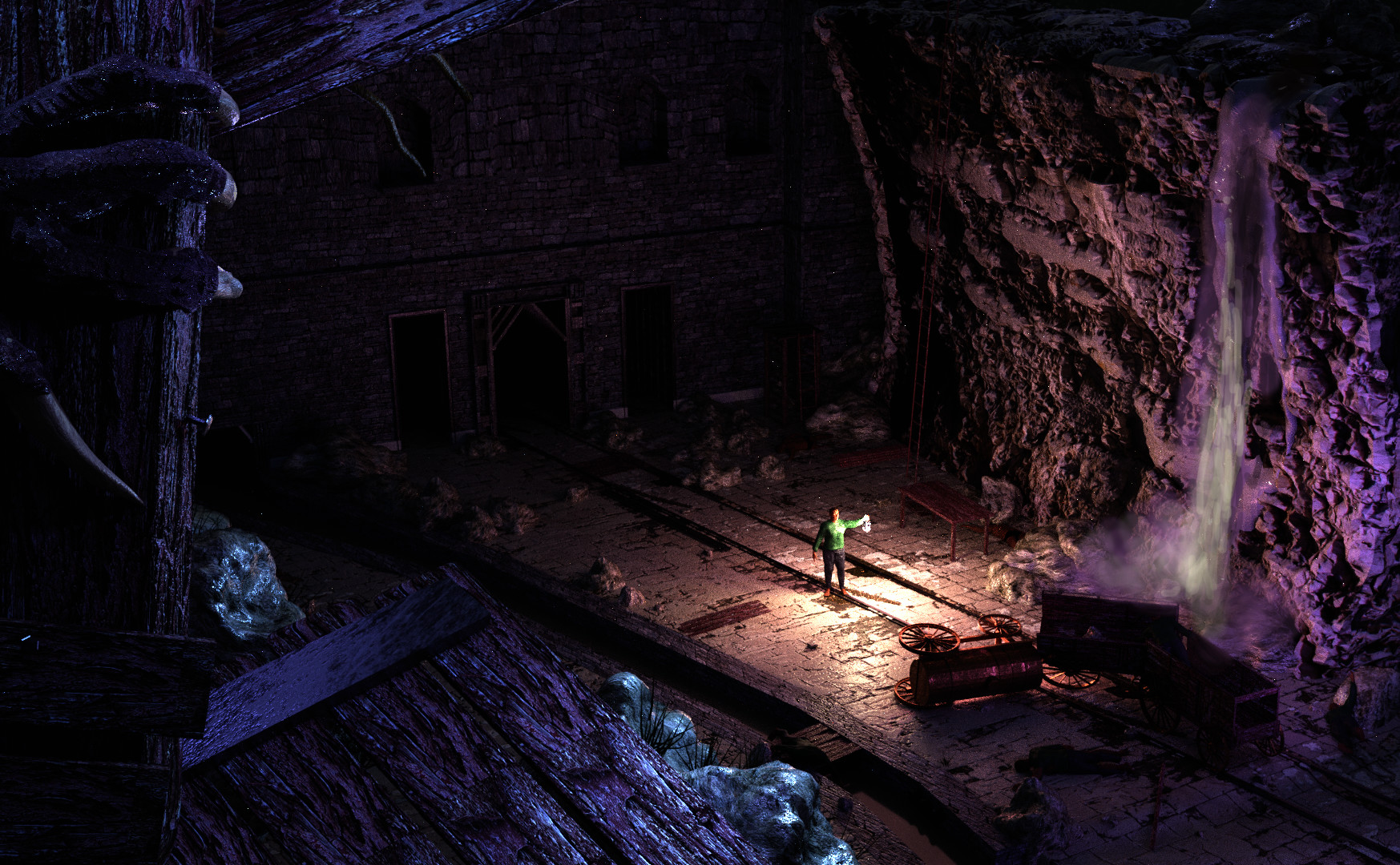 A later wip, with the final arrangement of shapes, minus the details.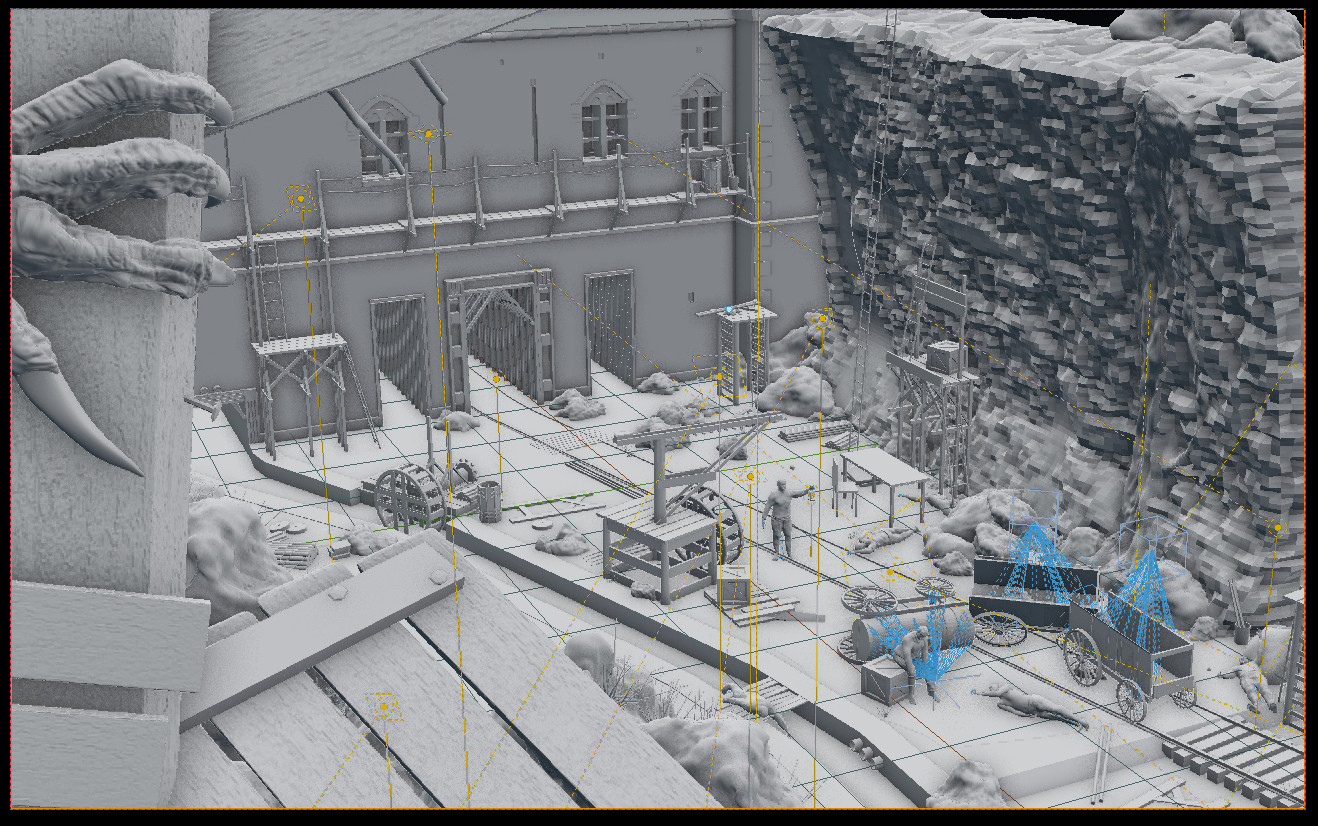 The final model used for the last render.