This is my entry for the MattePaint.com challenge, which I wanted to enter as practice for creating environments entirely in 2D… which turned out to be a bigger challenge than I expected! I ran out of time, but I suppose that at least stops me constantly tweaking it for another month. Also, I think it's fair to say that I'll be doing buildings in 3D from now on if I can.

Primary source of photography was MattePaint.com, with some textures from Textures.com and a few of my own photographs for specific areas, all shown in the composite sheet.

I've learnt loads making this, and it was pretty fun. But note to self – Photoshop lags quite a lot with 804 layers.
View this on ArtStation
Gregory Smith on ArtStation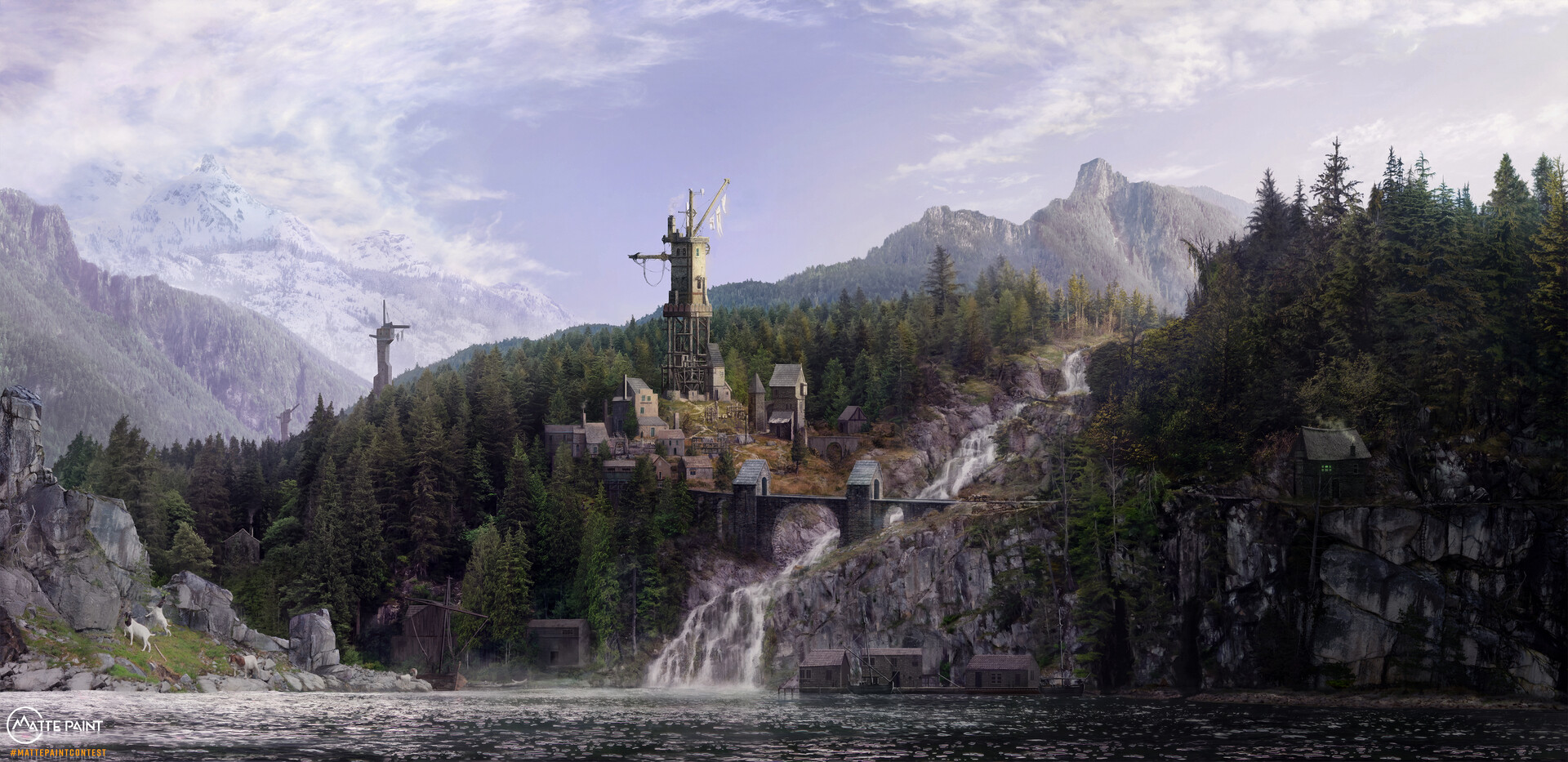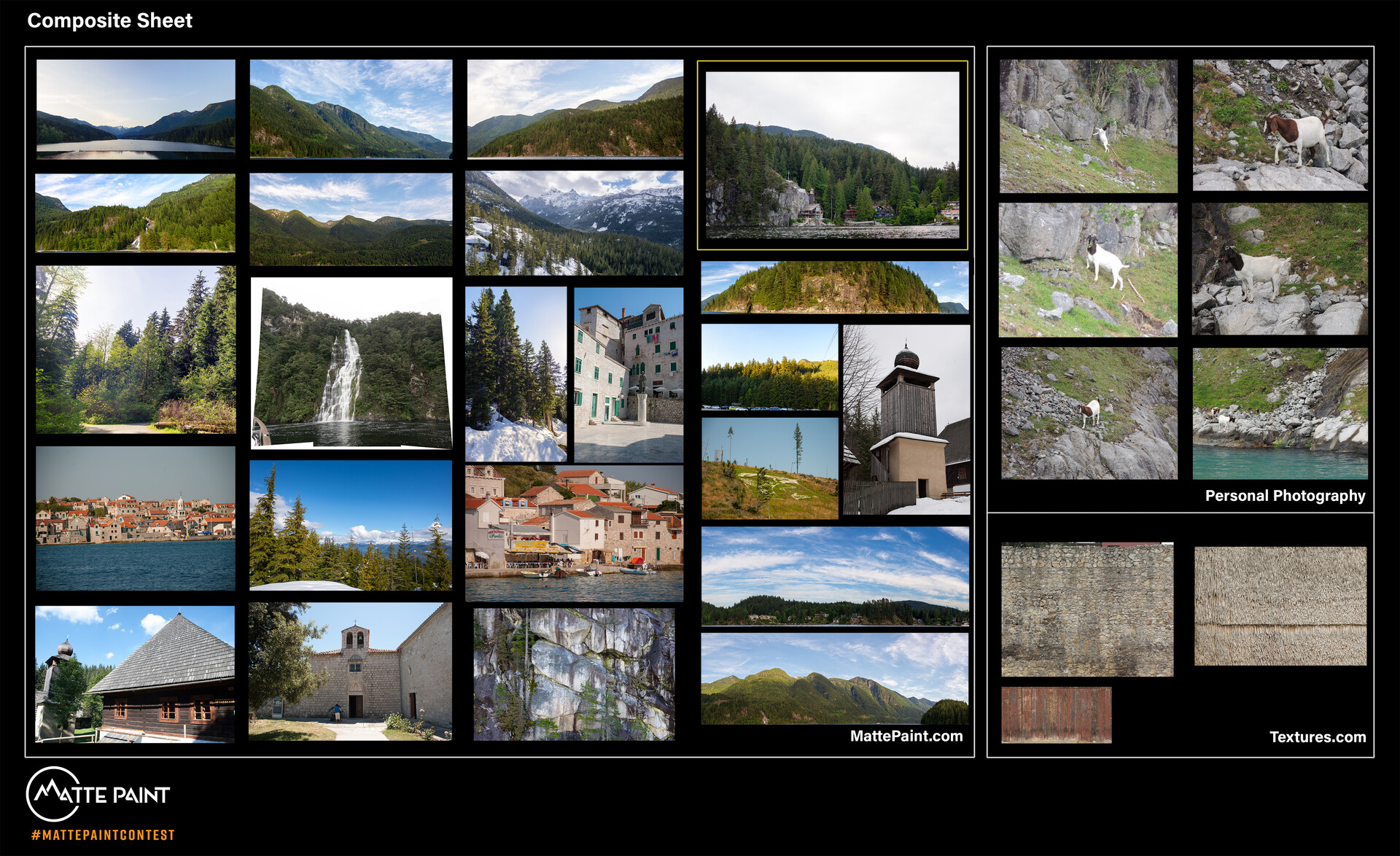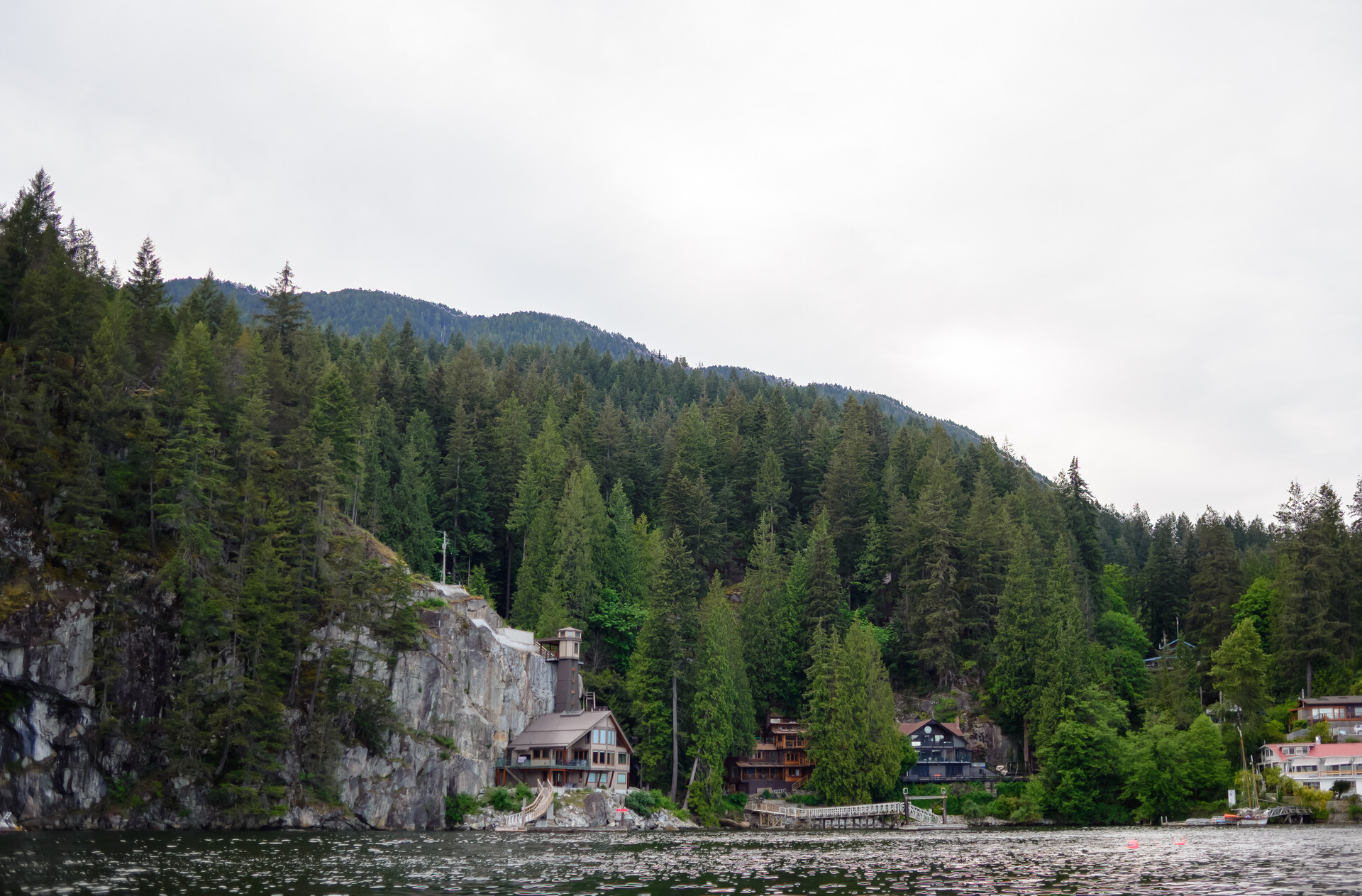 Plate