This was my entry to Weekly CG Challenge #102 (Viking Age). I've had this image lying around for a few weeks as a failure, but in looking back I wanted to post it as an experimental work – I now find it interesting as a milestone in my process of combining 3D with 2D elements. The image was also a chance to play around with an extreme camera angle, seeing how far I could push that, along with an unusual character framing.
View this on ArtStation
Gregory Smith on ArtStation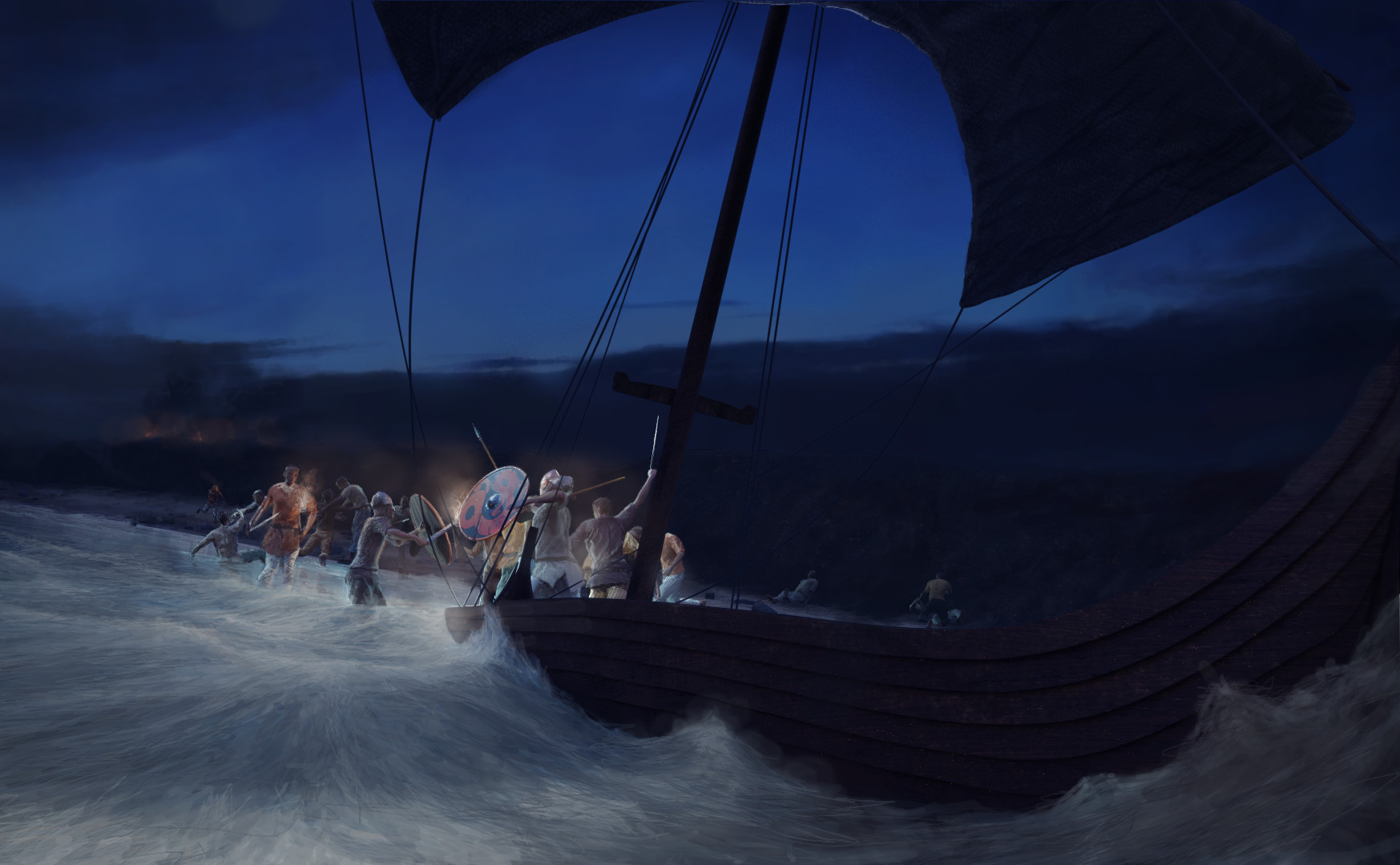 The final image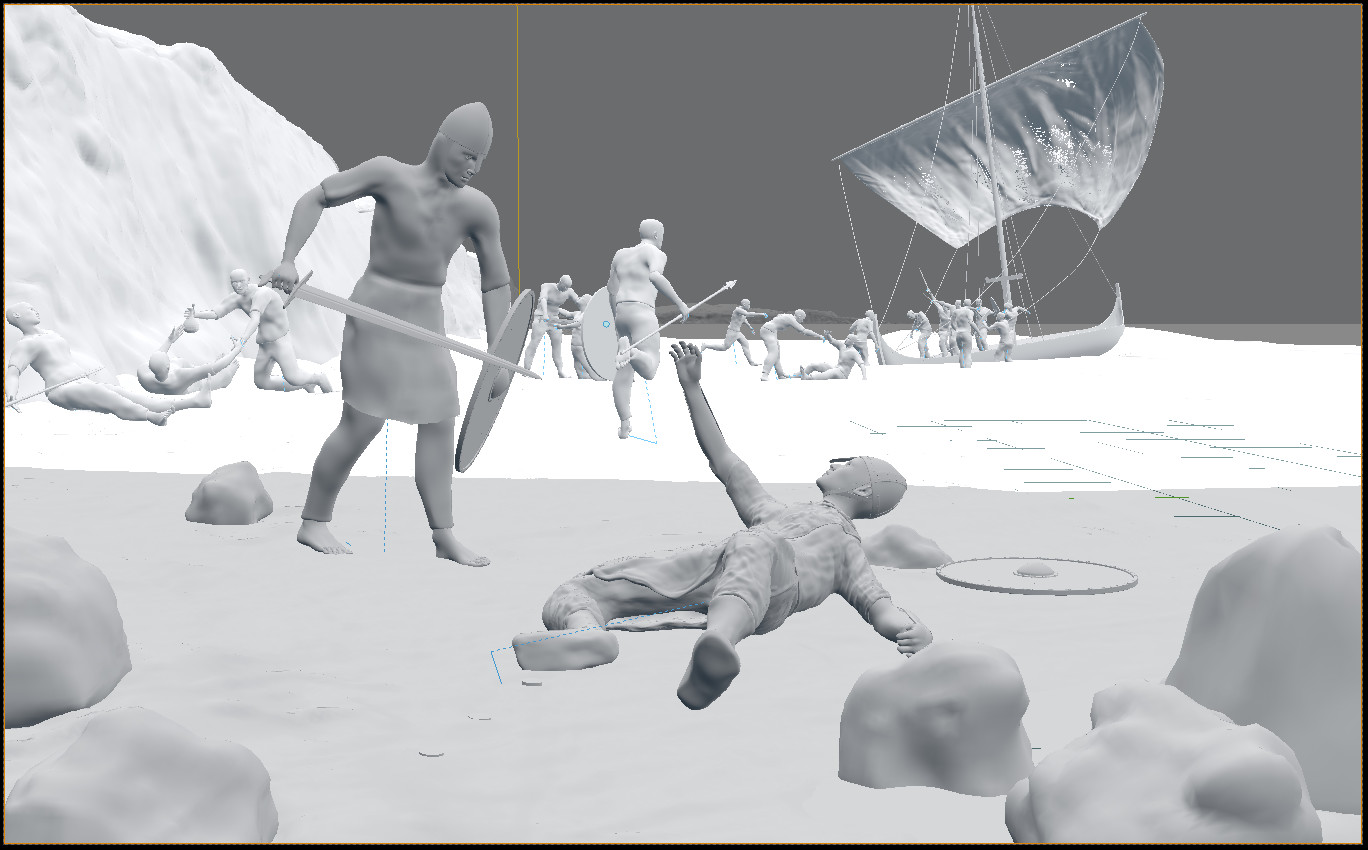 This camera-view screenshot shows the original viewpoint for the scene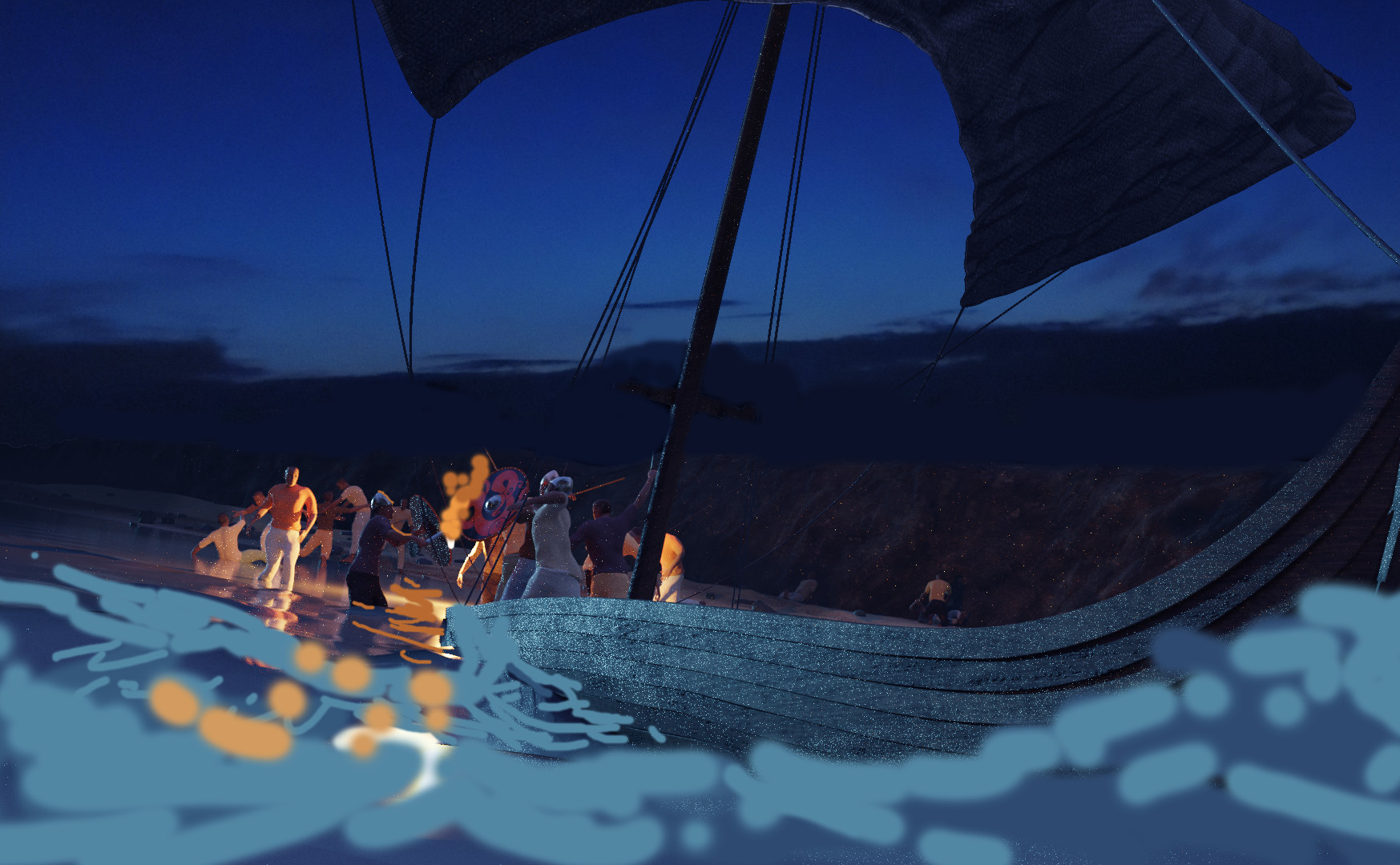 A quick sketch on top of a render to explore the final angle.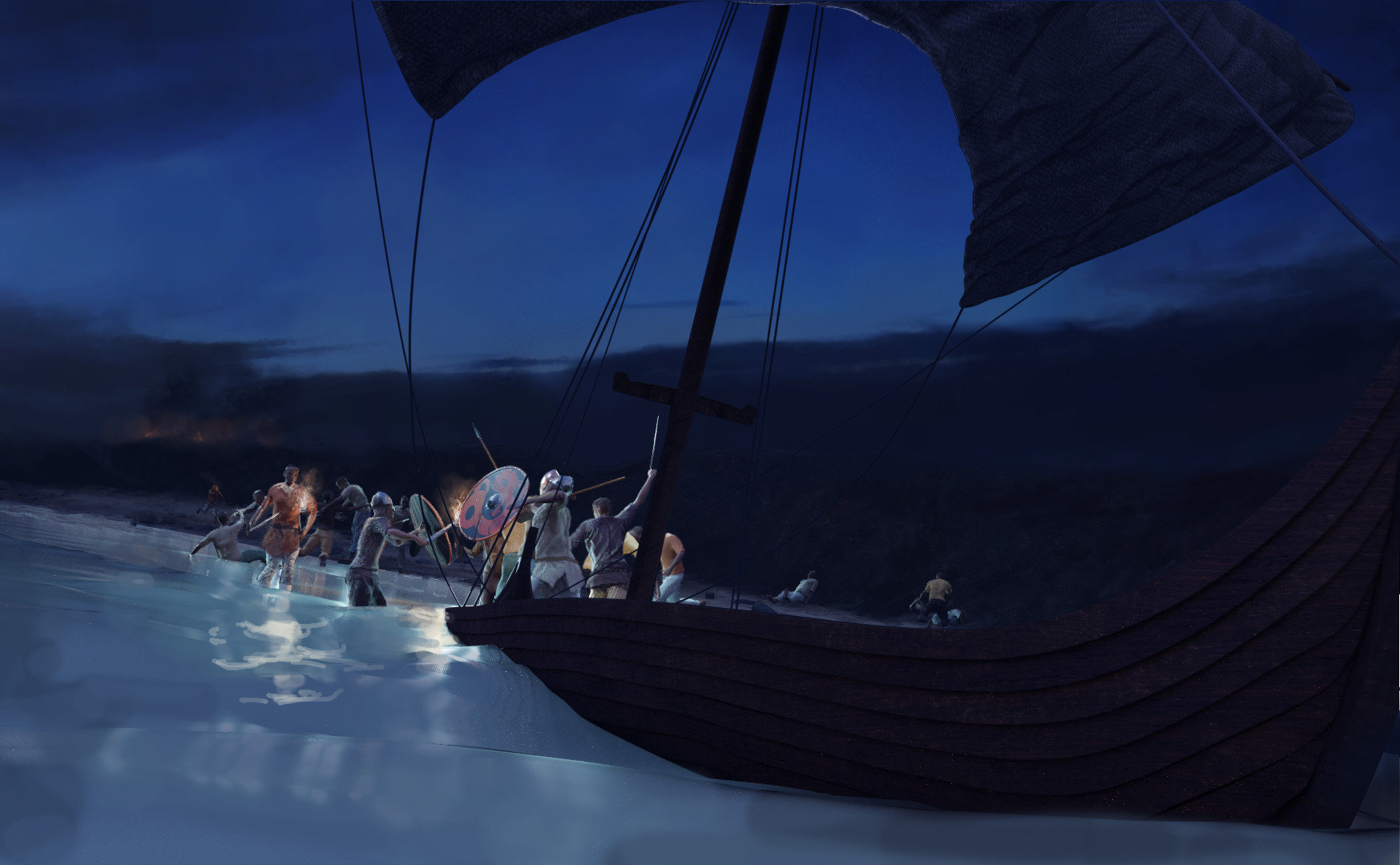 The final image excepting the work on the sea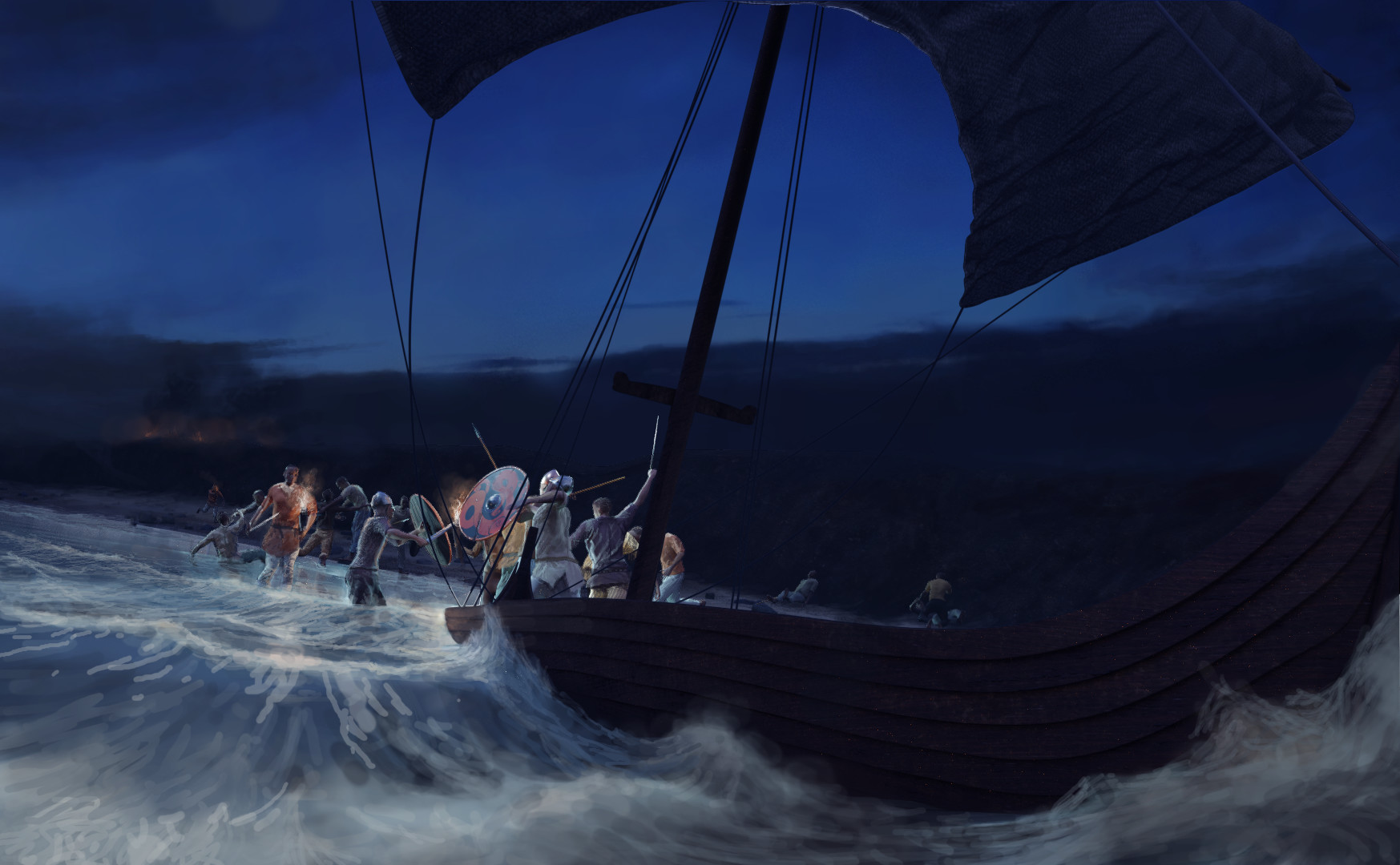 A work in progress save showing the sea at about half way through painting it